Smithfield Junction
This layout was originally built by new members to learn all the techniques required for a brand new model railway. Deliberately designed as an 'era-less' layout, the group's view is that 'it's our train set and we'll run what we like on it!'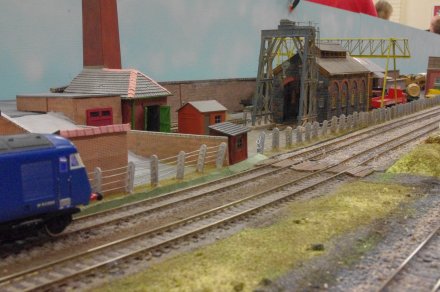 At the 2011 Exhibition

About Smithfield Junction
Smithfield Junction was conceived as a project to help first time modellers at the club to plan, build and develop a new layout from scratch. Starting with four members, the new layout quickly gained more helpers eager to learn new skills.
It was designed to operate with DCC from the outset and uses a Lenz 100 system. All points are electically operated by 'push to make' switches from two control panels featuring illuminated route direction indicator led's; these panels were built by two members who had never tackled such a job before.
The layout was named after it's main planner and mentor, Pete Smith, by the members involved despite his protests. Smithfield Junction was born. It is not based on any particular location or region, allowing members to run whatever stock they wish - but it has been built to loosely represent the end of steam/early diesel period.
The layout is 20 feet 4 inches long by 9 feet wide and consists of 10 layout boards. It can be assembled and running in under 2 hours and takes 4-6 operators to operate properly while coveing for meal breaks, etc.

Smithfield Junction in Action!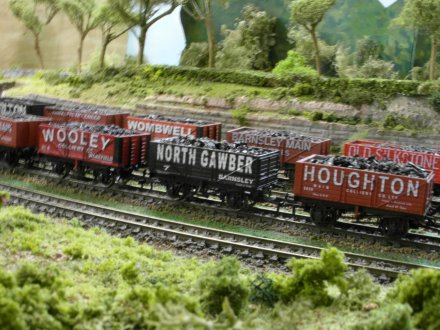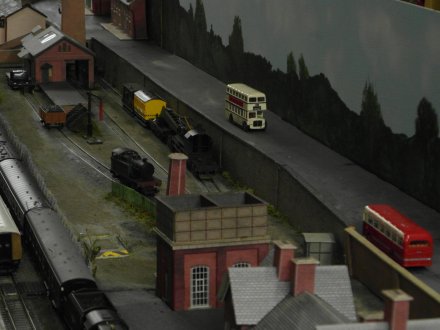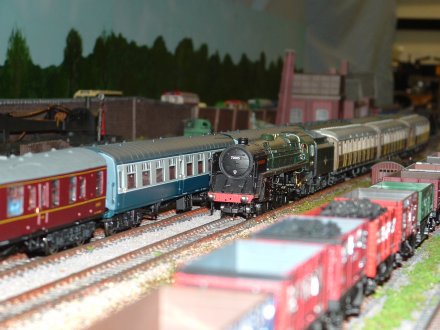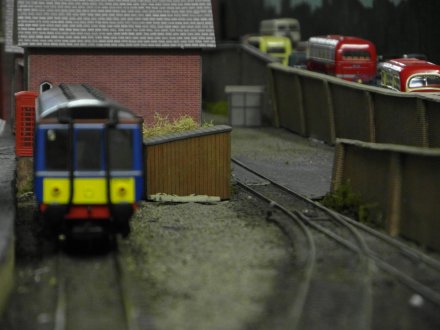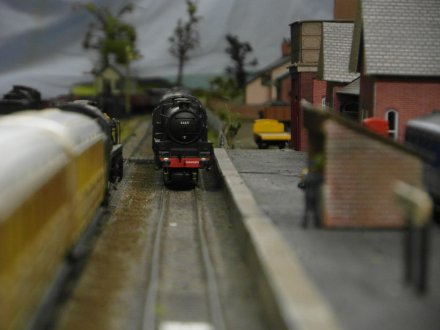 At the 2011 Club Exhibition